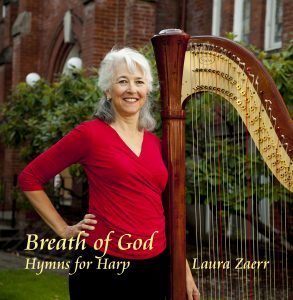 Breath of God
Hymns for the harp. This solo collection has a peaceful improvisatory sound. The expansive tones of the pedal harp are highlighted in the gentle arrangements of familiar hymns.
$10.00
---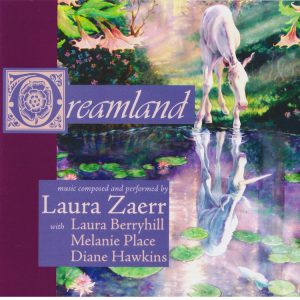 Dreamland
Beautiful lullabies for harp, voice and flute to inspire the child of your heart. Laura Zaerr, harp; Laura Berryhill, voice; Melanie Place, flute; Diane Hawkins, flute.
$15.00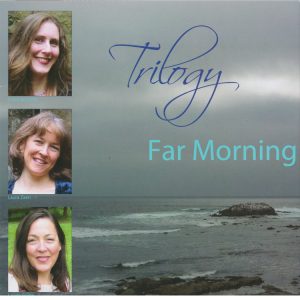 Far Morning
In Trilogy, Laura joins up with vocalist Laura Berryhill, and fiddler Laurie Goren for transparent and lively arrangements of traditional Celtic tunes.
$15.00
---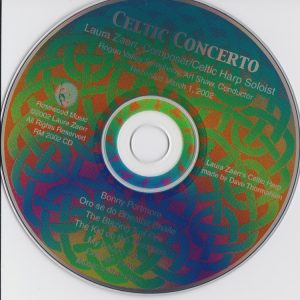 Celtic Concerto
Laura blends her classical background with a life-long love of Celtic music to achieve a dazzling showcase for the Celtic harp. Recorded in 2002 with the Rogue Valley Symphony, Arthur Shaw conducting.
$10.00
Listen:
Bonny Portmore
---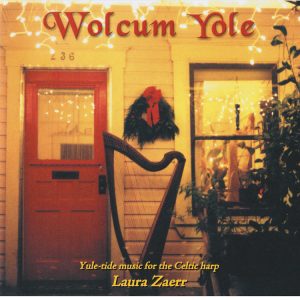 Wolcum Yole
The word yule is from an Old English word meaning Christmas, geol.  As the physical light returns with the barely perceptible lengthening of days, we also envision spiritual light bathing the earth with good will and community. In this spirit of global well-being, proceeds from this recording will be forwarded to an organization dedicated to enhancing world-wide service – The Krista Foundation. Melanie Place and Diane Hawkins add flute, and Colleen Dick plays Uilleann pipes
$15.00
Ding Dong Merrily on High
---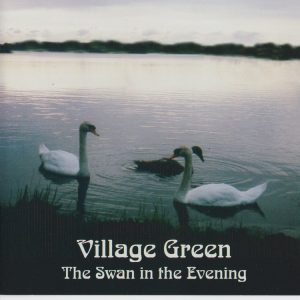 The Swan in the Evening
Laura joins flutist Melanie Place and fiddler / vocalist Kathryn Ronnenberg in Village Green, a Celtic Band. Traditional tunes with an intimate style.
$15.00
Listen:
He Moved Through the Fair
---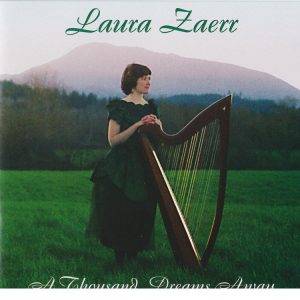 A Thousand Dreams Away
Solo Celtic harp. Laura offers her favorite traditional Celtic tunes with creative arrangements as well as evocative originals, all with a dazzling technique and execution.
$15.00
---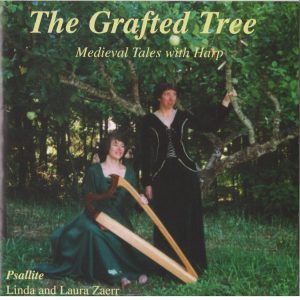 The Grafted Tree
The lively duo Psallite (Linda Marie Zaerr and Laura Zaerr) combines evocative Middle English verse with flexible and strategic harp music in three Middle English romances.
$15.00
---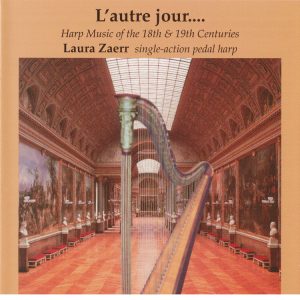 L'autre jour….
An enchanting hour of late eighteenth.century chamber music played on the historic Chaillot single-action pedal harp. Selections include works by Dussek, Krumpholtz, and C.P.E. Bach. Gayle Neumann's lyric soprano voice and Phil Neumann's flawless recorder playing adds variety to this album.
$15.00
---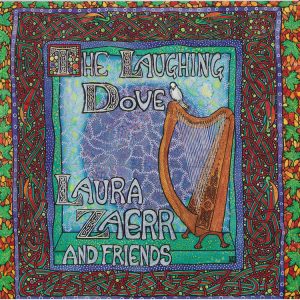 The Laughing Dove
What's better than one harp? Three. Laura Zaerr, Rebecca Hilary Smith and Maureen Brennan (Celtic harps all around,) team up with fiddler Brian Theriault, flutist Melanie Place and bodhran player Kathryn Ronnenberg. These friends came together in the studio to create a rich experience of sound, weaving together Celtic and Renaissance favorites as well as several Laura Zaerr originals.
$10.00